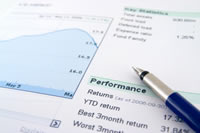 Taxation Services – The help to give you peace of mind
A full taxation service with comprehensive advice and assistance for getting it right with HMRC.
Capital gains tax
Inheritance tax
Self assessment returns
Tax allowances and refund entitlements
Personal and company tax planning
Year end returns
Construction Industry Scheme (CIS)
PAYE
HMRC tax investigations
Agreement of accounts with HMRC
VAT registration and deregistration
Monthly and quarterly VAT returns
Statutory residence tests
HMRC penalties and surcharges
Payroll Processing – Release from those routine tasks
A full payroll service throughout the year, including agreement of your annual returns with HMRC.

Whether you pay your employees weekly, fortnightly, monthly, or on commission, we will take care of it all by quickly dealing with any HMRC queries and general tidying-up at the end of the tax year.
Our routine service will include if you wish, direct payments into your employee's bank account
Send us your requirements and we will take care of the rest, including Real-Time PAYE Submissions
Our cost effective payroll service on a weekly, fortnightly or monthly basis relieves you of this routine task so that you can concentrate on doing what you do best - running your business.

For professional taxation advice and payroll processing, please call us on 01642 785 161