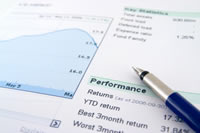 Management Services
We advise on management information systems structured to meet your individual requirements, according to the level of support you need.
Monthly or quarterly management accounts are provided to your own timetable.
Expertise and advice is available to improve, or where necessary develop, existing systems, We can also help where there is a need for the development of new working methods and procedures.
You value your business and our aim is to help you increase its value and future stability by providing experienced, expert help and advice.

We will guide you through:
Business planning
Company investigations
Grant applications
Selling a company
Raising finance
Buying a company
Bank overdraft requests
Loan applications
Succession planning
For reliable management advice and guidance, please call us on 01642 785 161